Canon EOS 1300D DSLR Camera with 18-55mm DC III Lens
The Canon EOS 1300D is the ideal camera for first time DSLR buyers, it has also the key features which a professional DSLR camera has included a very user-friendly interface. It features an 18 megapixels CMOS image sensor and DIGIC 4+ image processor, which is highly detailed, which captures focused photos with rich and vibrant colors and also for HD videos even in low light. A built in Wi-Fi and NFC Paring feature is also there in the Canon EOS 1300D which makes sharing and transferring photos to your smartphone much easier. It is available in an elegant black color with a sensitive yet powerful 18 MP sensor. This Canon DSLR camera also has various features which are user-friendly and best for beginners specifically designed to make the shooting experience delightful and fun for you.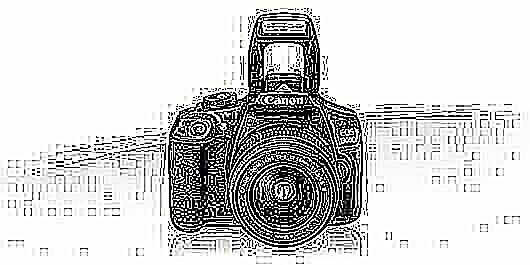 Canon EOS 1300D holds a close resemblance to 1200D, with the same weight and design even the button placement is identical making the camera very reliable. First-time users can easily handle the camera, a simple menu style which is easy to navigate and dedicated keys make the photography experience fun and simple. A dial on the top of the camera is given from which you can quickly change between different exposure modes, the automatic, semi-automatic and manual modes are available for you to use.
Canon EOS 1300D also has an optical viewfinder with a bright and clear display so that you can compose and anticipate the shot before you take it preserving the natural element in your pictures. The camera also features 9 autofocus points which make professional photography as easy it gets, you just have to bring your subject under any of the 9 focus points and there you go, a professional high focused picture right in front of you to be proud of.
You can also record videos on this camera which will be full HD 1080p at 30 fps (frames per second) meaning that your videos will have the exquisite professional look in them which you always wanted. Canon EOS 1300D Camera is also light sensitive with adjustable IOS so that you can capture images even in low light without using flash preserving the natural element in your pictures.
You can also capture fast action images on Canon DSLR (1300D) as it features a 3fps (frames per second) shooting range, you can even capture the slightest facial expression even if it lasts a fraction of a second.
Finally, the most distinct feature of Canon DSLR Camera (1300D) is the built in Wi-Fi and NFC Paring which allows you to easily share your photos and videos on your smartphone or laptop wirelessly. Just download the Canon Camera Connect App on playstore or app store available free. The process is simple and quick, once you've connected your device to the camera, you can also remote control it and also download photos from it instantly.